AWO organizes a wide variety of social and philanthropic activities for its members. This is a great way to make new friends while pursuing a common activity or interest, thus enriching a member's experience in Moscow.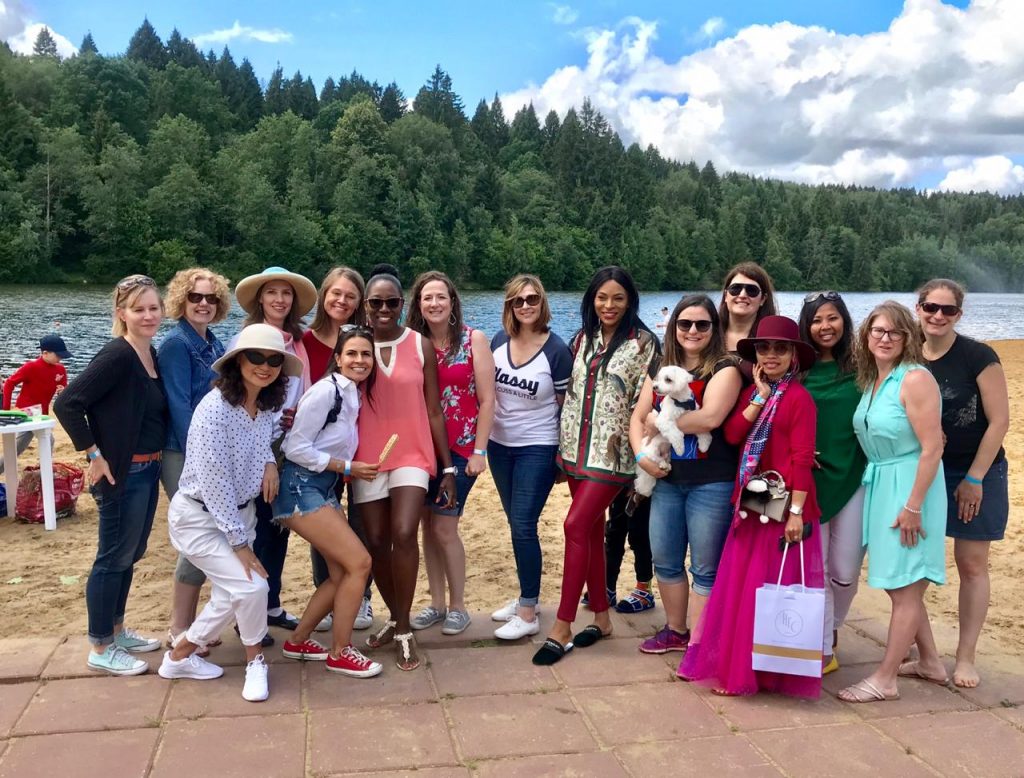 AWO Interest Groups
Currently we have 17 different interest groups covering a broad range of activities such as Photography, Charity, Children, Cooking, Wine tasting, History and Culture, Literature, Museums, Bible Studies, Travel, Movies, Russian Textile Doll Making and Sports.  
We realize AWO members have busy lives with ever-changing schedules due to family, work, travel, etc.   Depending on your schedule, you can participate based on your availability.  Please see below a complete list of current Interest Groups available to our members only.
This chart is a clickable chart and opens up another page and makes this larger: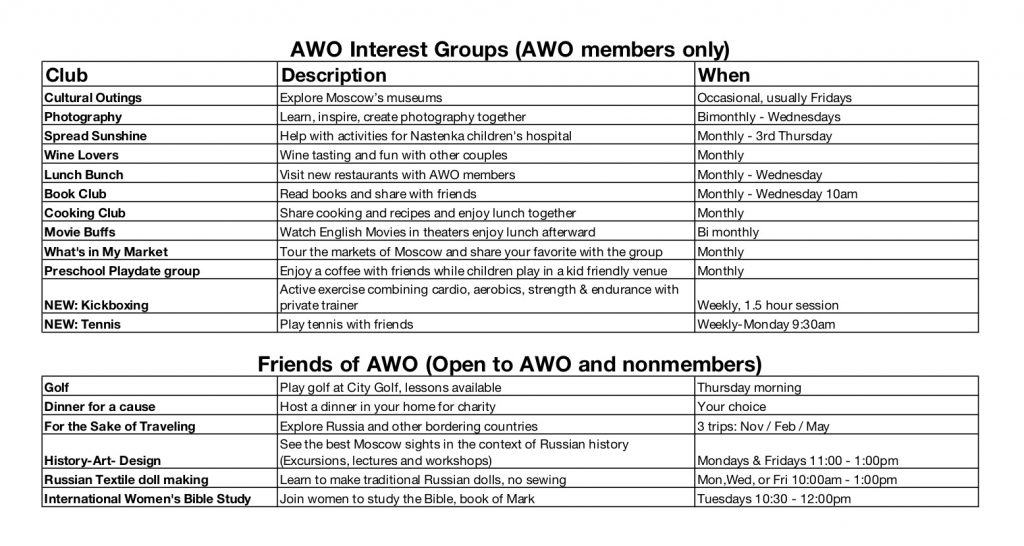 Social Events
In addition to our monthly meetings and interest groups, the AWO also holds social events throughout the year. These sometimes include spouses / partners. The events can be a simple get together after work at a local restaurant to celebrations of holidays in our home countries. Information for these events are announced at our meetings and provided in the AWO monthly newsletters.
Annual AWO Fundraiser and Charity 
This is usually our largest fundraising event at the end of the year where all proceeds are donated to charities or foundations that we support throughout the year. We are able to assist these charities with funds raised from our raffle sales at our coffee morning meetings. The charities represented yearly are usually from categories that cover all needs within the community. We try to provide support to orphans, the elderly, pensioners, the homeless, the sick, and people seeking refuge from unfortunate circumstances. A different charity from each category is supported every 3 months, so that complete focus can be placed on them to ensure that we are able to meet their needs.  100% of all funds and donations received are given to the charities. AWO is a social club and a non-profit organization.